Bucharest, November 2020: The Tei Group, which includes the Farmacia Tei network of pharmacies and Bebe Tei stores, leased a space of approximately 10,000 square meters in the Metav industrial park in northern Bucharest, to build a semi-automatic warehouse, a transaction intermediated by the real estate consulting company Cushman & Wakefield Echinox.
Metav will build a new built-to-suit building, customized according to the client's requirements, whose delivery is scheduled for the first quarter of 2021. Positioned inside the city, Metav industrial park responds to retailers' growing need to shorten the supply chain to stores and to make the delivery process to online customers more efficient.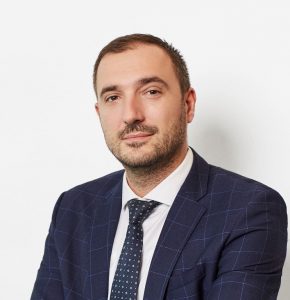 Andrei Brînzea, Partner, Head of Land, Industrial & Logistics, Cushman & Wakefield Echinox: "I am glad that we were able to help the Tei Group to identify the right location for their first consolidated warehouse in Bucharest. The warehouse will be a semi-automatic, multifunctional one, meant to serve both the online business and the traditional one of the Tei Group. I would like to thank the Tei and Metav Group representatives for their efforts in making this project possible."
The Tei Group is one of the largest Romanian entrepreneurial businesses in the retail industry. The two companies that operate the Farmacia Tei and Bebe Tei store chains achieved in 2019 a total turnover of approximately 200 million euros with 850 employees.
Bebe Tei and Farmacia Tei are two family businesses, part of a pharmaceutical distribution chain with over 25 years of experience. The Bebe Tei brand was established in 2011 as part of the Farmacia Tei, starting from the idea of ​​selling baby products. Over the years, the range of products now covers the needs of the whole family, and currently Bebe Tei stores sell over 25,000 products, and the Farmacia Tei portfolio contains over 35,000 products.
Cushman & Wakefield Echinox is a leading real estate company on the local market and the exclusive affiliate of Cushman & Wakefield in Romania, owned and operated independently, with a team of over 60 professionals and collaborators offering a full range of services to investors, developers, owners and tenants. The Industrial Department, created more than 15 years ago, has been involved in numerous transactions over time and has transacted in the last three years lease contracts for an area of around 100,000 square meters. For more information, visit www.cwechinox.com
Cushman & Wakefield, one of the global leaders in commercial real estate services, with 53,000 employees in over 60 countries and € 8.8 billion in revenue, provides asset and investment management consulting services, capital markets, leasing, properties administration, tenant representation, design and evaluation services. For more information, visit www.cushmanwakefield.com.