Bucharest, January 2020: The real estate developers completed in 2019 new industrial, retail and office space deliveries with a total cumulative area of more than 1 million square meters, with the office and industrial sectors being the most active ones, according to a study realized by Cushman & Wakefield Echinox real estate consulting company.
With this level of deliveries, the total stock of modern commercial properties almost reached the 12 million square meters threshold, with an almost equal distribution of the three segments – offices, retail and logistics.
During the development period of the local real estate market, which started about 25 years ago, the 1 million square meters threshold in terms of deliveries was also exceeded in 2008 and 2016. Therefore 2019 was one of the most dynamic years in terms of development activity.
The perspectives for 2020 are expected to be as solid as they have been in 2019, given the plans announced by the real estate developers active on the local market. Compared to 2019, the office and industrial sectors will show a slight drop in deliveries, while shopping centers developers could finalize new projects and extensions of existing units, with a cumulative area of approximately 235,000 square meters, an increase up to almost 50% compared to 2019.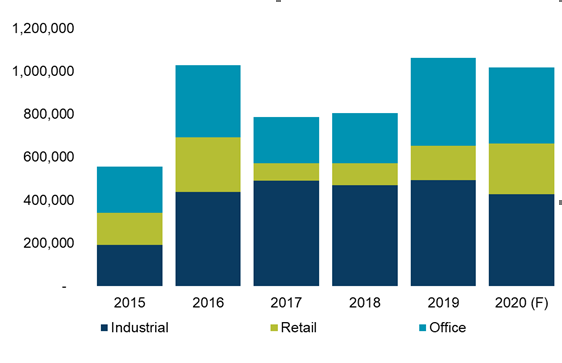 In 2019, Bucharest continued to dominate the local real estate market, with over 52% market share of the newly delivered premises, the following markets being Timișoara (11%), Sibiu (8%) and Cluj-Napoca (7%). Moreover, with a total stock of office, logistics and retail spaces of approximately 6 million square meters, Bucharest has a 50% market share of the Romanian modern real estate market stock, with a higher level in the office sector (80%) and lower one in the retail sector (30%).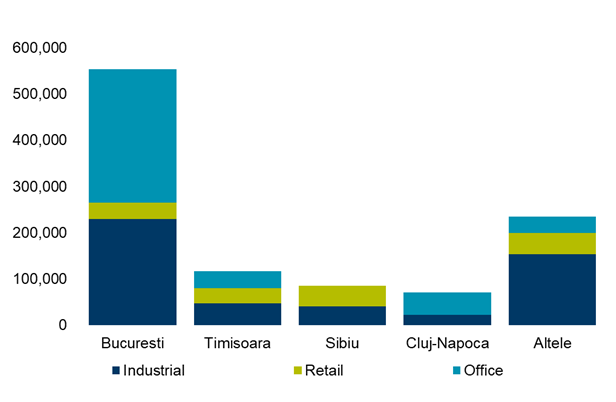 The most representative projects completed in 2019 are Promenada Mall Sibiu, DN 1 Value Center and the extension of Iulius Mall Timișoara, on the retail segment, Renault Bucharest Connected, Business Garden and Expo Business Park, on the office segment, respectively the logistic or build-to-suit industrial halls developed by WDP, CTP or Element Development for companies such as Pirelli, Arctic, LPP or Faurecia.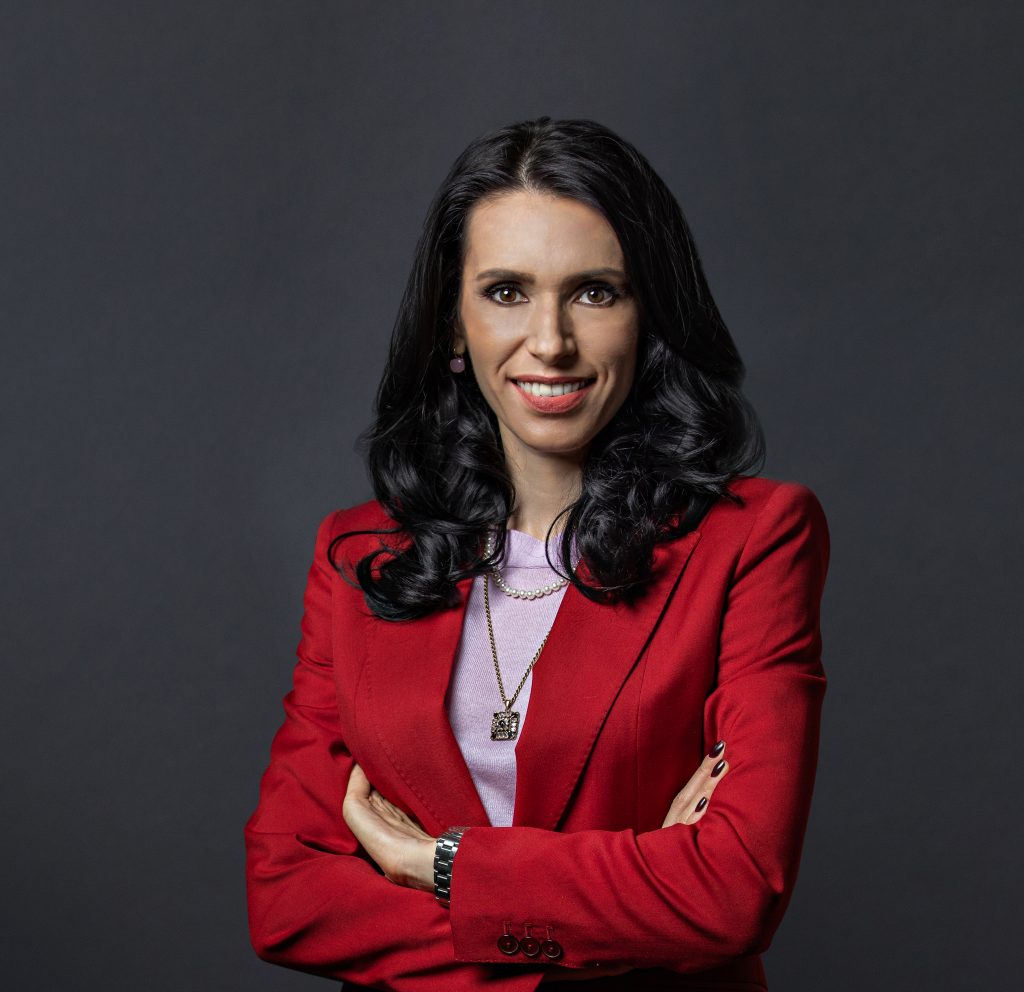 Oana Iliescu, Managing Director, Cushman & Wakefield Echinox: "The real estate market continues its healthy evolution, reacting accordingly to events generated by the local and global economy. After three years during which developers were active in the office and logistics sectors, 2020 will be a new benchmark year for the retail market through new relevant projects due to be delivered, such as the expansion of the Colosseum project in Bucharest with a representative area of fashion and entertainment or the inauguration of AFI Palace Brașov, Dâmbovița Mall in Târgoviște and Shopping City Târgu Mureș. The local market is still attractive to investment opportunities on all segments, with some the largest international companies among the tenants present in Romania."
Cushman & Wakefield Echinox, the exclusive affiliate of Cushman & Wakefield in Romania, owned and operated independently, has a team of over 60 professionals and collaborators that offer a full range of services to investors, developers, owners and tenants. Cushman & Wakefield, one of the global leaders in commercial real estate services, with 51,000 employees in over 70 countries and $ 8.2 billion in revenue, provides asset and investment management consulting services, capital markets, leasing, administration properties, tenant representation, design and evaluation services.